Vertical Summit Phone System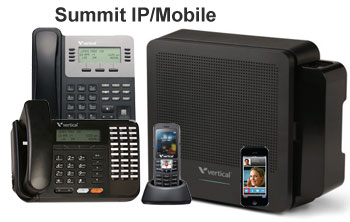 We are E System Sales, Inc. and we provide new Summit Phone System Sales, Support, and Training. We support only the systems we sell. In business sence 2001.
Affrdable New System Sales
Free Phone System Programming
Life Time Support Included
Replacement Phones
Phone Additions and System Expansion
Call Hold - Message on hold - Caller ID
Supports Standard and Advanced Features
SIP Trunk Savings
Supports Digital and Analog Phones
Supports Monile Extensions
Voip System Phones
Expandable to 24 Lines In X 48 Phones
---
We have starter kits and system bundles designed to reduce the initial cost of the purchase of a new phone system. All new Vertical Phone Systems purchased from ESSI include free remote phone system programming plus 60 days of updates and lifetime support.
The advanced Summit IP system includes VoIP in two different formats. The first format that everyone is interested in is the SIP trunking that allows your phone service to be provided over an existing internet connection. The second provides the ability to connect a phone to the system over the internet at a home office or a second business location.
---
The system affordabley starts out at 4 CO lines in X 8 digital station ports, plus 4 analog station ports. The maximum expansion is up to 24 lines in x 48 digital phones and in an analog configuration a maximum of 62 analog phones can be added. Note the 4 x 16 analog card would take the place of one 4 x 8 hybrid card. You cannot have a maximum of 48 digital phones plus 62 analog phones with a total of 110 phones. The configuration would be either 48 digital phones or 62 analog phones, not both.
---

We have several phones available. The first is an entry level 8 button phone for small business, the second is a 24 button phone for a larger business or a business with the need of a more advanced configuration, and a 30 button phone that has more programmable buttons.

We have two cordless phones available. The first is the traditional dect 6.0 digital cordless phones with 8 programmable buttons and the second is a IP cordless phone system that connects to your existing counuter network.

If needed, IP phones are going to be most cost effective if a phone is at off-site locations such as a home office or a second business location.
A secure way to connect an IP phone is to have a soft phone installed on a Windows Notebook or Laptop computer and a VPN router installed at the location where the main phone system is located. A Windows computer with the VPN client software installed can connect securely to your office network and connect the phone to the system over an existing internet connection when traveling.
---
Free Remote Phone System Programming
All new Vertical phone systems with 3 phones or more include free remote phone system programming with 60 days of updates plus lifetime support. Requirements are a high speed internet connection, a windows PC, and the phone system must be connected to your existing computer network.
---
All new Vertical phone equipment purchased from ESSI include a 5 year factory warranty from the manufacturer. All refurbished phones, expansion cards and control units include a 1 year warranty. All warranties and repairs are provided proudly by ESSI at no cost to the customer. When you purchase any phone equipment either from ESSI or any other vender make sure your warranty is clearly stated on your invoice.
---
This is why the Summit is the right choice, you only pay for the advanced features you need. Features include: IP phone expansion, SIP trunking, memory expansion, call recording, system networking, mobile phone, desktop client, and voice mail expansion.
SIP trunking is an internet protocol that provides phone service over a broad band type internet connection.
Advanced Features
Include:
Desktop Client
UCS Mobile client
Mobile and SIP Extensions
Automatic Call Distribution
Hospitality Suite
Web Browser Administration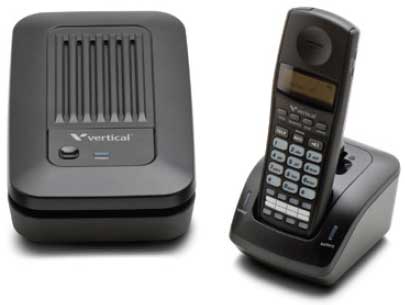 Summit Cordless Phone


Summit Licensing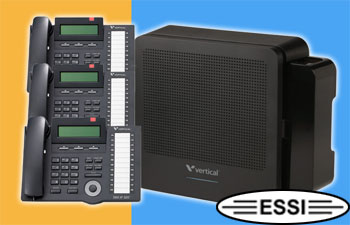 Summit System Pricing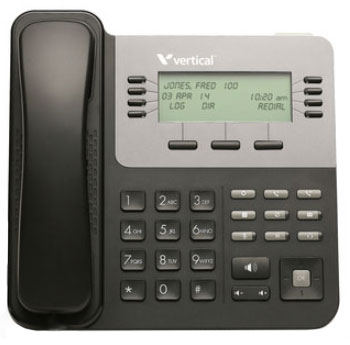 Vertical IP Phones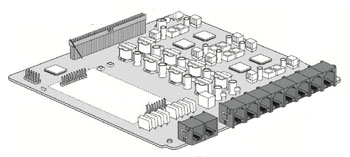 Vertical Summit Expansion Cards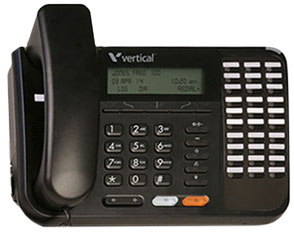 Vertical Summmit Phones
New Products For February - Vertical Summit Phone System
Your IP Address is: 3.229.118.253